LITTLE ITALY FARMERS MARKET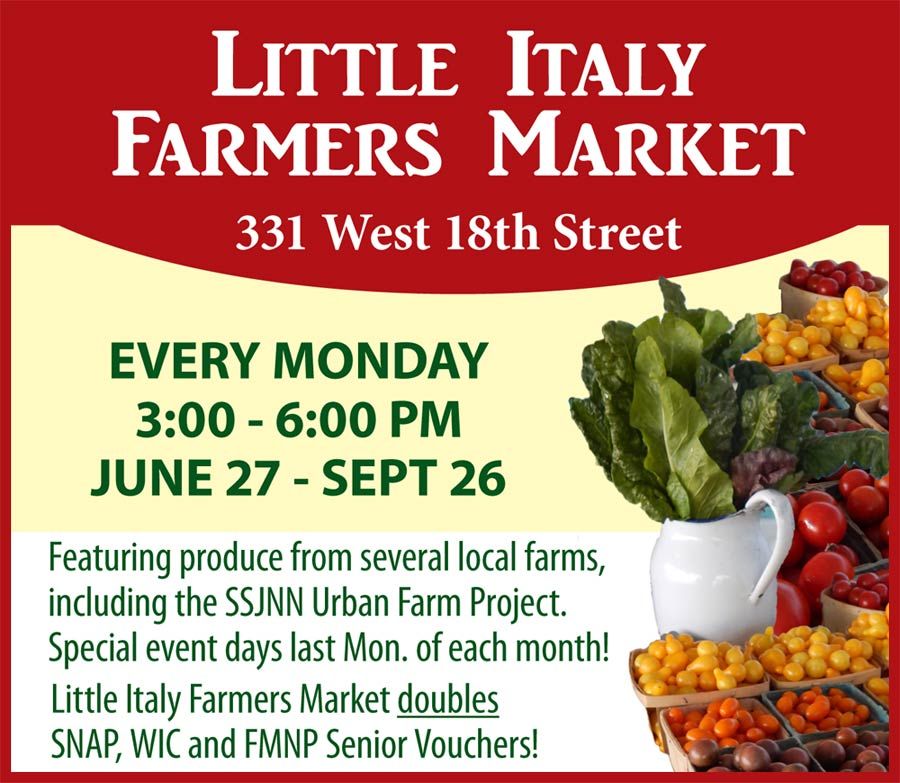 The Little Italy Farmers Market is held Mondays, June through September 3 to 6 p.m. at 331 W. 18th Street.  It is the only local market that offers a dollar-to-dollar match for SNAP benefits, WIC and Senior FNMP (Farmers Market Nutrition Program) vouchers. Donors enable this amazing purchasing power to incentivize healthy eating and help stretch food budgets for individuals and families. The market continues to grow each year, and in 2020 nearly 4,000 shoppers attended, even amid the pandemic.
Many local farms, volunteers and donors help to make it a success. The last Mondays are special event dates with offerings such as additional non-food and educational vendors, music, and children's activities. In addition to our teens Urban Farm booth, the market is stocked by vibrant farms within the city and surrounding area. 
Interested in volunteering or joining us as a vendor?
Contact Us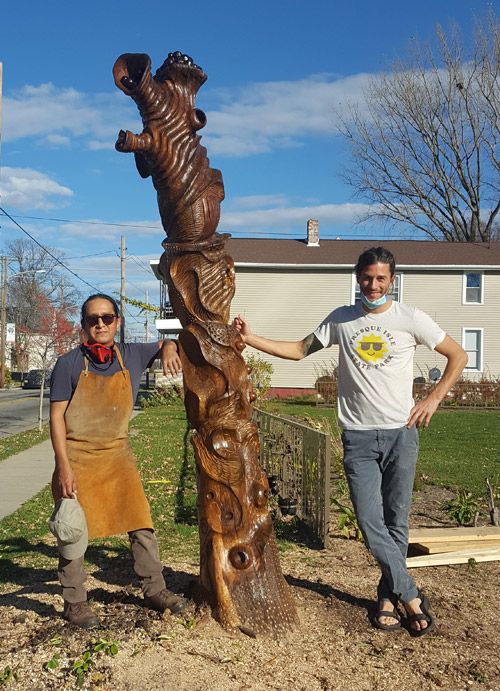 In addition to supporting residents and the economy with its healthy local food, it is also a thriving space for community, education, public art pieces and more.