PLEASE SUPORT SSJ NEIGHBORHOOD NETWORK DURING ERIE GIVES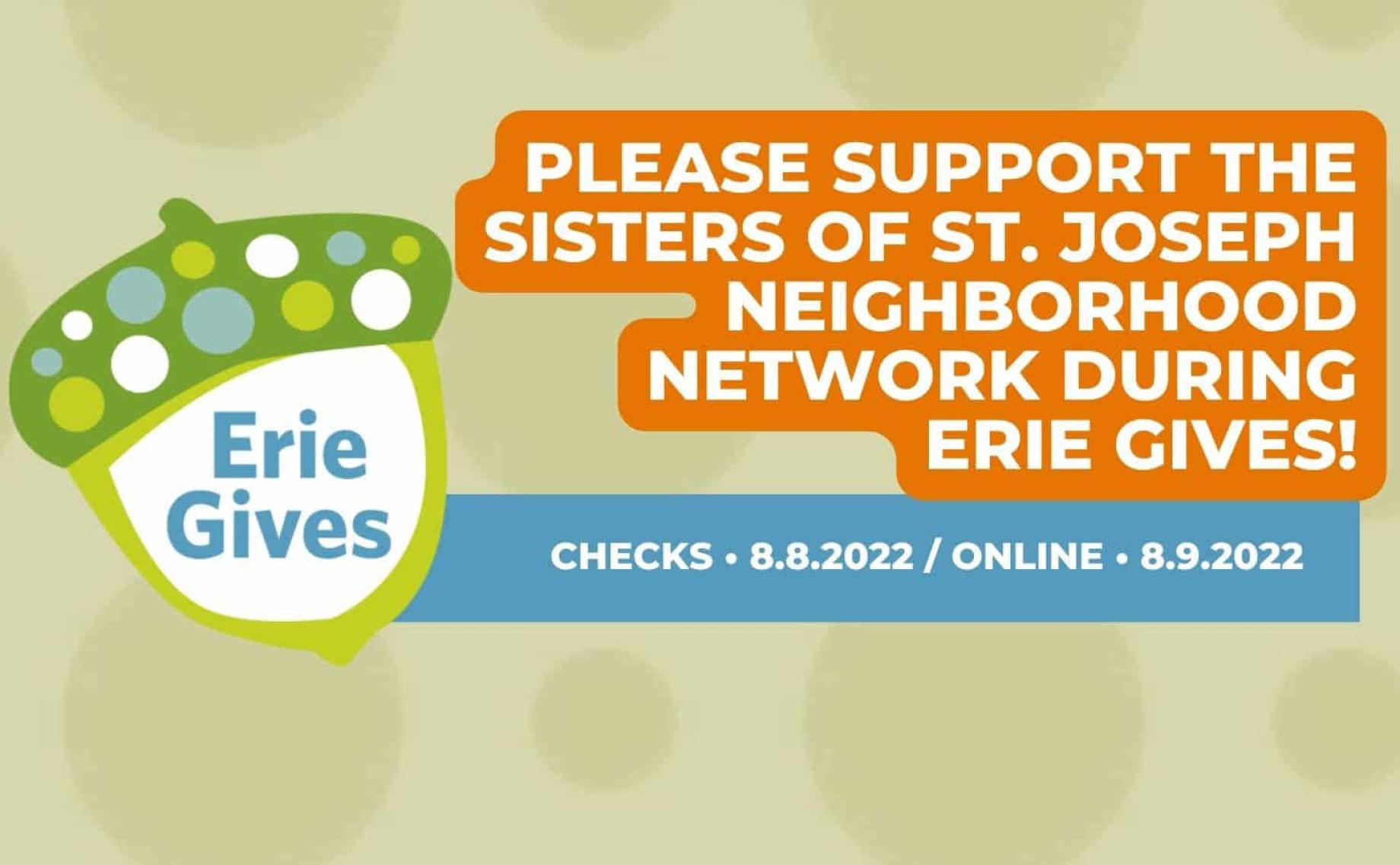 Checks will be accepted on Monday, August 8, 2022. The online event takes place on Tuesday, August 9, 2002. You have 12 hours to make your donation between the hours of 8 a.m. and 8 p.m. EST.
Support your favorite causes during Erie Gives on August 9, 2022. Brought to you by The Erie Community Foundation and its generous sponsors, the signature event promotes the nonprofit sector, which, during the COVID-19 pandemic, is in the unique position of having to continue to provide services while experiencing decreasing resources.